Thank you, Derby Publications seniors!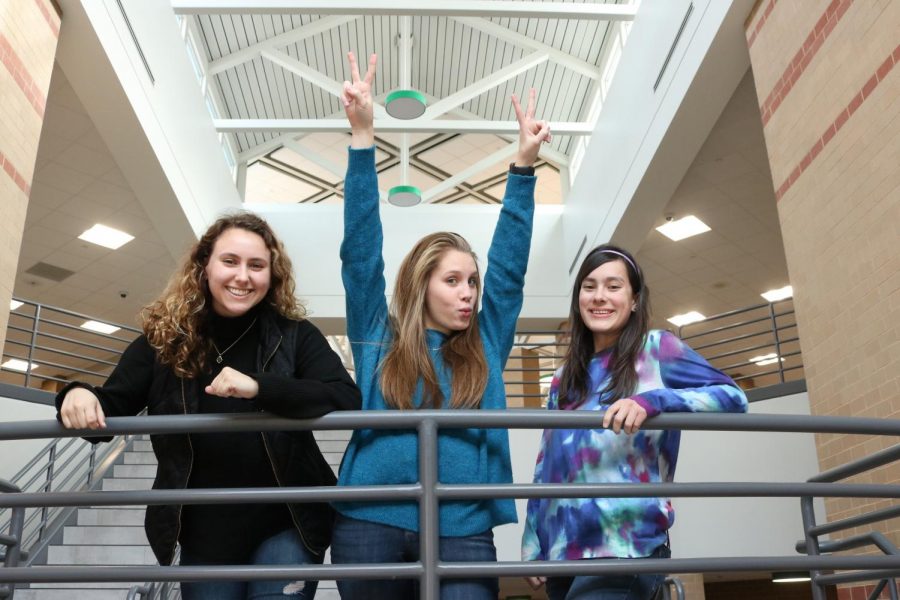 Adviser Joanna Chadwick
May 15, 2020
The Class of 2020's time at Derby High is finished, but the work on the yearbook continues. 
I want to thank each of the journalism seniors for everything they have done for Derby Publications. Each is special in their own way, and I will miss them. 
Just remember — You will always be a part of Derby Publications.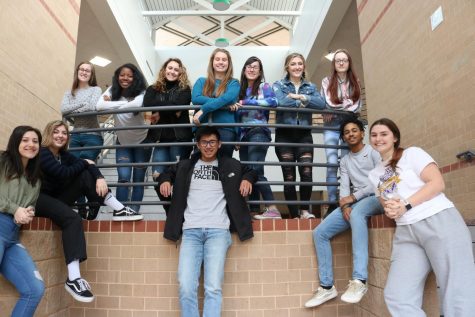 Kendal Meyer
Each year that I have advised yearbook, there has been a senior who became such an asset that we wouldn't be able to finish without this student. 
I never know who it's going to be, but it is exciting to see it happen. 
This year, that person has been Kendal. She's the content editor, so she finalized what our topics would be, but she also designed and wrote stories. 
When there was an unexpected gap in production, I knew Kendal would step up and fill it. If the tough leadership moments arose, Kendal spoke up. When endless submission days happened, Kendal was there.
I am so appreciative of her dedication and commitment. Without her, this yearbook would not be ready for a final submission next week.
This is why she was named the Journalism student of the year.
Chloe Brown
Chloe has been in yearbook for four years. She made her mark as a freshman designing outstanding spreads and she leaves a legacy of design behind her that future classes will strive to reach. 
It's not just her know-how when it comes to design. It's her creativity. If a reporter or photographer stumbled at providing Chloe with photos or information, then Chloe created something magical out of nothing. 
For Chloe, yearbook was a place she could show her passion in her work. And she did it daily.
Jillian Wedman
Jillian's personality is delightful — she's happy and she made those around her happy, and it made her a wonderful leader. She didn't have to be a jerk to lead because how could you tell her no when she asked you to finish your work?
She's also creative. I consistently threw ideas at her, and then she improved them.
She could design an excellent spread or a story or go take top-notch photos — all on the fly. Or she could dive into a spread or story, dedicate time and energy and create a wonderful piece.
Jordan Allen
I only had Jordan in yearbook for a year because she moved in during her junior year, but I knew soon after I met her in my photography class that she would be a welcome addition.
Her photography skills are excellent, but then she said she wanted to design. She embraced design and became one of our go-to designers. 
And she can write. She's got her own style, her own voice, which thrills me to see in such a young person.
Jay Warrick
Jay may have a quiet personality, but she had big ideas on her spreads. With her designs, you could count on her finding an unexpected element to focus on.
I will miss being able to count on her strong design.
Bre Mehringer
Bre spent all four years taking at least one of my classes. She started her senior year as one of the soccer photographers, even traveling to most of the away games. 
While she considered herself only a photographer, she asked to design this year and did a nice job. She also wrote a strong Goodbye, DHS story.
Allison Merhinger
While Allison spent a lot of time in my classroom, she was only in yearbook second semester this year. 
I appreciate her willingness to do interviews and take photos.
Katelin Taranovich
Katelin didn't just enter the newspaper program, she dove into it. From the start she was passionate and dedicated. 
She was willing to take photos, write stories, even draw illustrations for the newspaper. 
Her loyalty will not be forgotten.