Callie Knudson
January 22, 2020
As the temperature drops, so does the attendance at Derby High School. There are more than 2,000 students enrolled at Derby High, but over the past couple of days, 300 students...
Last day to buy yearbooks is Feb. 1
January 21, 2020
January 20, 2020
January 16, 2020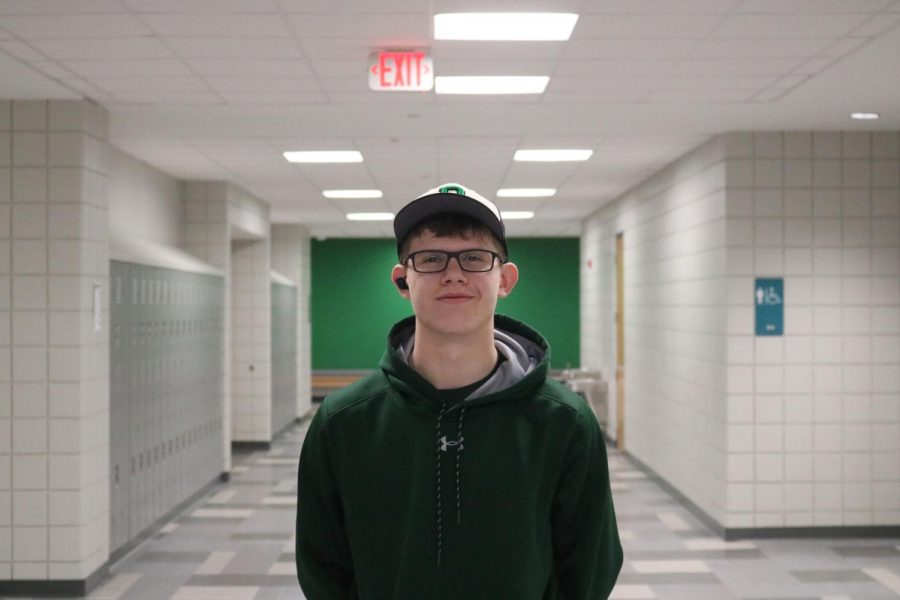 Caleb Day
January 14, 2020
"Yes, because school lunches aren't always good." -- sophomore Noah Oppriecht "Yes, because school lunches don't always fill students up and they aren't the best." --...
Loading ...
Friday, January 17

Boys Varsity Basketball

Derby High School 43 - Andover 46

Friday, January 17

Girls Varsity Basketball

Derby High School 58 - Andover 24

Tuesday, January 14

Boys Varsity Basketball

Derby High School 53 - Campus 56

Tuesday, January 14

Girls Varsity Basketball

Derby High School 63 - Campus High School 19

Saturday, November 30

Varsity Football

Derby High School 63 - Olathe North 26

Friday, November 22

Varsity Football

Derby High School 63 - Topeka 35

Friday, November 15

Varsity Football

Derby High School 56 - Manhattan 0

Friday, November 8

Varsity Football

Derby High School 49 - Wichita West 13

Friday, November 1

Varsity Football

Derby High School 69 - Wichita North 7

Friday, October 25

Varsity Football

Derby High School 55 - Maize 7

Friday, October 25

Boys Varsity Soccer

Derby High School 2 - Salina Central 0

Friday, October 25

Varsity Football

Derby High School 55 - Maize 7
Friday, January 17

Boys Varsity Basketball

43 - Andover 46

Friday, January 17

Girls Varsity Basketball

58 - Andover 24

Tuesday, January 14

Boys Varsity Basketball

53 - Campus 56

Tuesday, January 14

Girls Varsity Basketball

63 - Campus High School 19

Saturday, November 30

Varsity Football

63 - Olathe North 26

Friday, November 22

Varsity Football

63 - Topeka 35

Friday, November 15

Varsity Football

56 - Manhattan 0

Friday, November 8

Varsity Football

49 - Wichita West 13

Friday, November 1

Varsity Football

69 - Wichita North 7

Friday, October 25

Varsity Football

55 - Maize 7

Friday, October 25

Boys Varsity Soccer

2 - Salina Central 0

Friday, October 25

Varsity Football

55 - Maize 7