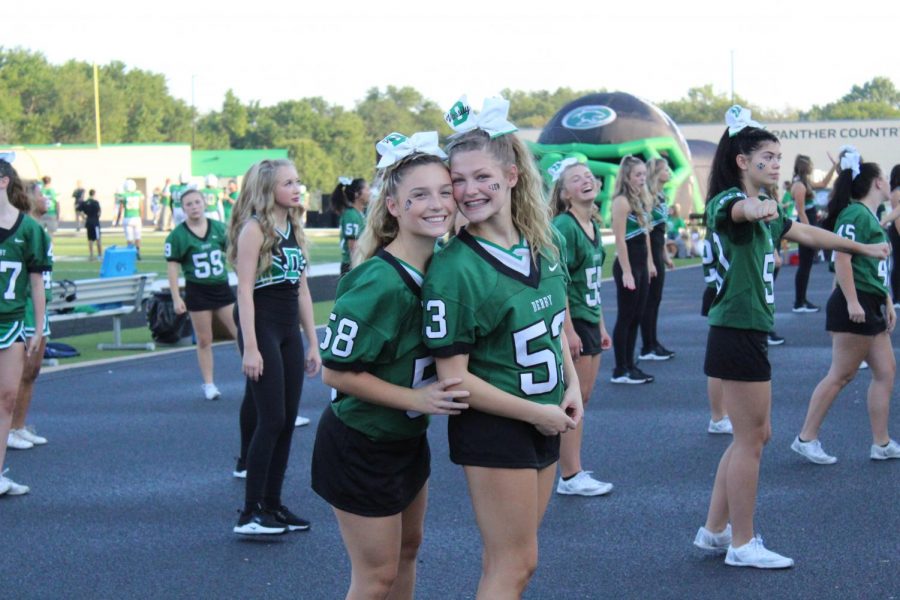 September 17, 2021
A: "No, I'm not. I have a tennis meet in Maize on the same day," junior Kylee Cotten said. A: "Yes, because I couldn't freshman year because of a band competition...
September 13, 2021
On Thursday, students will vote for homecoming royalty and some already know who they are voting for. "Parker Tauer will win king, because he's really charismatic and a...
September 2, 2021
Do you believe DHS should have an open lunch?
August 13, 2021
May 17, 2021
Which is your favorite ice cream flavor?
Loading...
Sorry, there was an error loading this poll.
Sep 8 / Boys Varsity Soccer

Sep 7 / Varsity volleyball

Sep 7 / Varsity volleyball

Sep 6 / Boys Varsity Soccer

Sep 2 / Boys Varsity Soccer
Sep 8 / Boys Varsity Soccer

Sep 7 / Varsity volleyball

Sep 7 / Varsity volleyball

Sep 6 / Boys Varsity Soccer

Sep 2 / Boys Varsity Soccer

Sep 2 / Varsity volleyball

Aug 31 / Boys Varsity Soccer

Aug 31 / Varsity volleyball

Aug 28 / Varsity volleyball

Aug 28 / Varsity volleyball

Aug 28 / Varsity volleyball

Aug 28 / Varsity volleyball