Amara Ehsa becomes two-time state championship, Trinity Williams places fourth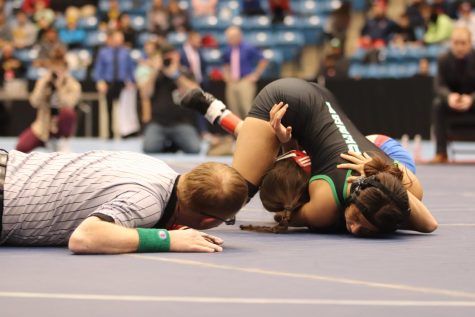 Derby girls' wrestling came out with two placers today at State: juniors Amara Ehsa, who placed first at 105 pounds, and Trinity Williams, who placed fourth at 190 pounds.
Ehsa was also the state champion in her weight class last year and is the first girl in Derby High history two be a back-to-back state champion.
"The love for the sport helps me to keep going," she said. "If I didn't have a love for the sport, I promise you, I would have quit, like, two years ago."
These two accomplishments have also helped Ehsa learn an important lesson she plans to use throughout the rest of her life.
"Persevere through any challenge, even if you don't know how the outcome is going to look."