Derby boys avenge last-second loss to Maize
Kaitlyn Sanders, Yearbook sports writer, photographer
February 3, 2018
Filed under Sports
Hang on for a minute...we're trying to find some more stories you might like.
Maize played close with Derby through the first 16 minutes, but the Panthers prevailed in the second half with a 72-63 victory.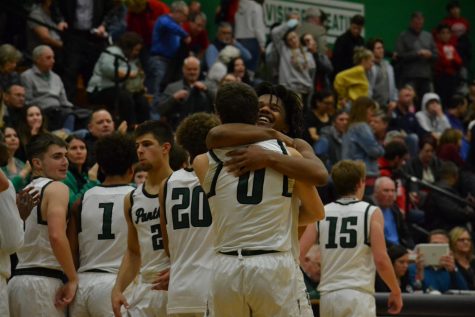 During the first half the Panthers trailed by as much as four and led by two.
At halftime the Eagles led 26-25.
The second half the Panthers started to lead and didn't let up the rest of the game.
Senior Bryant Mocaby scored a game-high 32 points, while Tyler Brown had 20 points.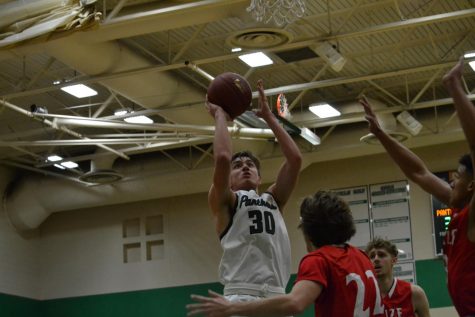 The last four minutes was full of fouls on Brown and Mocaby.
The Eagles tried to come back in the last minutes after trailing by as much as 10 before cutting the Derby lead to five.
The Panthers held the ball the last 30 seconds .
Maize junior Caleb Grill seemed laid back in the first half and scored only 17 overall.
In the second week of the season, the Panthers traveled to Maize and lost on a last-second shot 60-59.
Derby (10-4) heads to Salina Central (11-4) to face the Mustangs on Tuesday.