Hamblin named Administrator of the Year
Congratulations to Derby High principal Tim Hamblin for winning the Kansas Scholastic Press Association's Administrator of the Year award.
He is so deserving as he supports the First Amendment and the Kansas Scholastic Publications Act.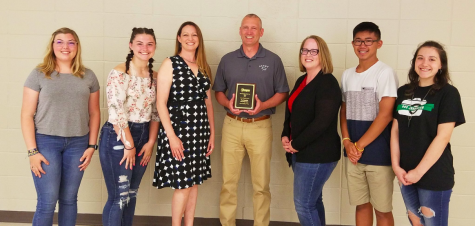 The following is from his nomination form, which was submitted by adviser Joanna Chadwick
"Our conversations are frank and professional, and I see that he is consistently working to view the situation from a journalist's perspective. When my students work with him, he is excellent. He's honest, he finds time for them and he encourages them.
"I am fortunate to work with him. I understand that the stories we write may not always be what he wants to see, but again, he understands the importance of journalism and he appreciates the passion and work ethic of the students.
"I believe that a principal like Tim Hamblin is the type of leader any journalism adviser would be thankful to work for and with. I am thankful for his continued support and encouragement."