K-9 units search DHS; no drugs found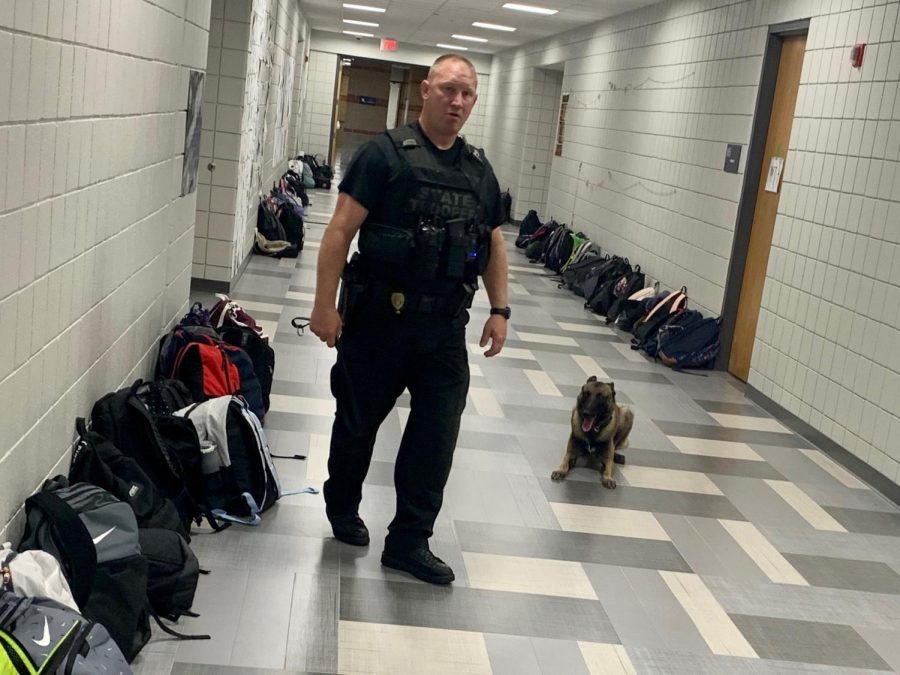 Mya Studyvin
October 1, 2019
Kansas Highway Patrol K-9 units joined with the Derby Police Department to conduct a drug and vape backpack search on Tuesday at all secondary schools in the Derby district. 
No drugs were found. 
"Derby Public Schools followed policy during this process which included making contact with parents or guardians of any student who was searched and the presence of a building administrator during the search," Derby North Middle School principal Jeff Smith wrote in an email. 
The backpack searches are a new addition to Derby's anti-drug initiative. Administration hopes that the searches will discourage students from bringing drugs and vape products onto school grounds.
"The result of what we're trying to do is have kids not bring it here," DHS assistant principal Shane Seely said. "I hope it's effective to know that there will be more throughout the year."
Some students said they understood the decision to bring the dogs into the school.
"I thought it was a relatively normal thing. I think it's probably a precautionary measure that's normal for a school to take," junior John Wasson said. "We weren't able to finish our assignment because of it, though."
Others say it was unexpected.
"It was definitely a surprise," junior Savannah Tredway said. "There was a lot more confusion, even among the teachers, really."
Backpacks were placed out in the hall for the dogs to sniff. No students were anywhere near the dog because all students were expected to stay in their classrooms.
The dates and times of the dogs next appearance remain undisclosed to parents, students and administration.