Q&A with receiver Jameer Clemons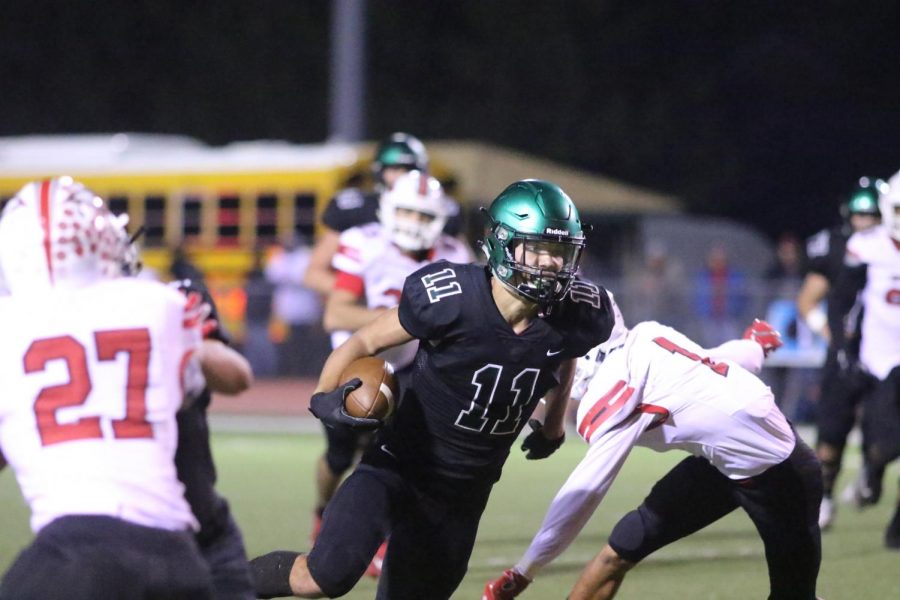 Blake Chadwick
October 30, 2019
The playoffs kick off Friday when the Panthers face the Wichita North Redskins in a battle of the top seed vs. the No. 16 seed.
The Panthers enter the game 8-0, while the Redskins are 0-8. 
Sophomore receiver Jameer Clemons has had an up-close-and-personal look at the stellar senior group of receivers in Cavion Walker, Jacob Karsak and Aaron Larson.
Oh, and his brother, Ladell, is a standout senior safety.
Q: What have you learned from this year's receiving corps? 
A: "Despite the injuries, we are still deep and have a lot of backups that are good enough to play and still win." 
Q: What were your reactions after Cavion Walker's big game in the win over Maize? 
A: "I told him to do that, I told him to have a breakout game. He had four touchdowns, all because I told him to."
Q: What has it been like to play for Derby"
A: "It's fun, I have learned a lot. I just have to learn all the plays."
Q: How many plays do you have to learn? 
A: "Just know, it's a lot, I can't even give you the estimate." 
Q: What's it like to prepare for a team like Wichita North? 
A: "Just stay focused and go out there and beat them."
Q: Can Ladell guard you?
A: "No. He can't guard me in any sport I play — football or basketball."