One for the thumb: Panther football wins 6A
Panthers win fifth straight football title in seven years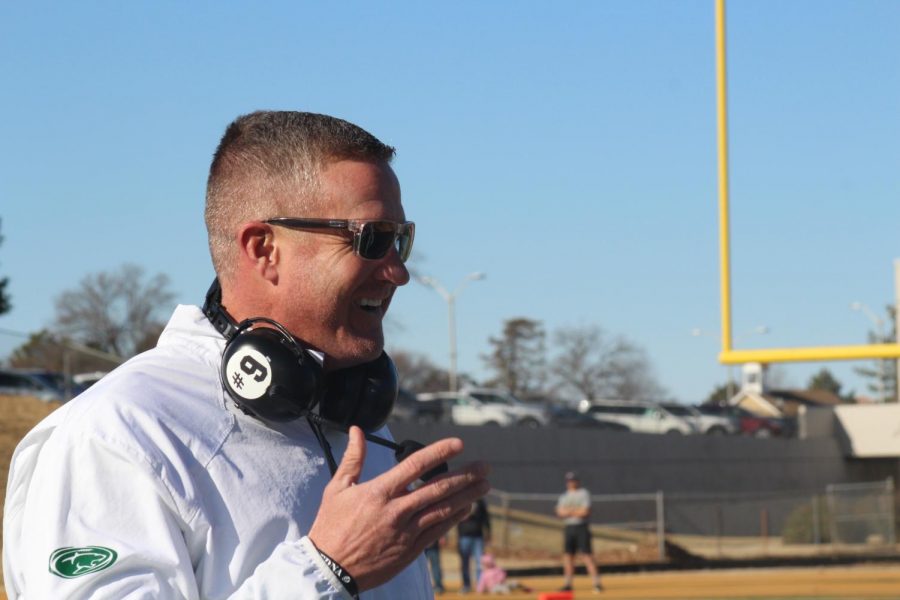 Blake Chadwick
November 30, 2019
The magical season was capped by a more-than-magical win. 
Once again, Green is Magic and the state was put on notice again as the Panthers beat Olathe North 63-26 to win their fifth Class 6A title in seven seasons and second straight. They also set a 6A title game scoring record. 
Starting off fast was definitely on the menu for the Panthers. 
The Panthers led 21-0 in the first quarter before any offensive productivity came out of their opponent. 
Thanks to two quick touchdowns from the Eagles, the Panthers couldn't start partying quite yet. 
But by the half, Derby led 42-13 and the Panther party was officially started. The Panthers had 387 total yards and junior quarterback Lem Wash accounted for five total touchdowns — four rushing — to end the first half. 
A Tre Washington score led to an almost insurmountable lead at 56-13 score. He was one of multiple seniors who ended their senior season on the sideline while the backups put up another touchdown. 
"It feels amazing to win state my senior year and win my third (championship) ring for high school," Washington said.
The Panthers amassed over 674 total offensive yards, setting a new 6A state championship record. 
"I did a lot of good, but I couldn't do it without my coaches and teammates," Washington said.
Derby has won 29 straight games. 
Derby scored at least 48 points in all but one game and scored 63 or more points four times.