VPN required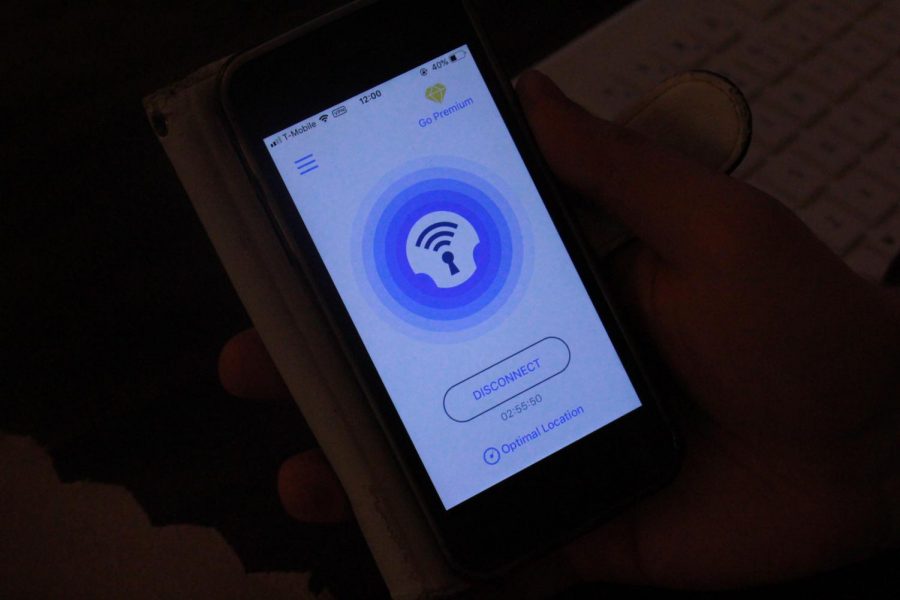 Jackson Davis and Alyssa Lai
December 18, 2019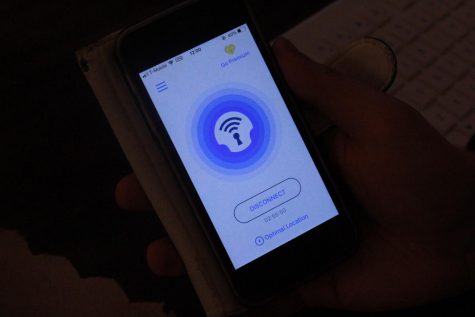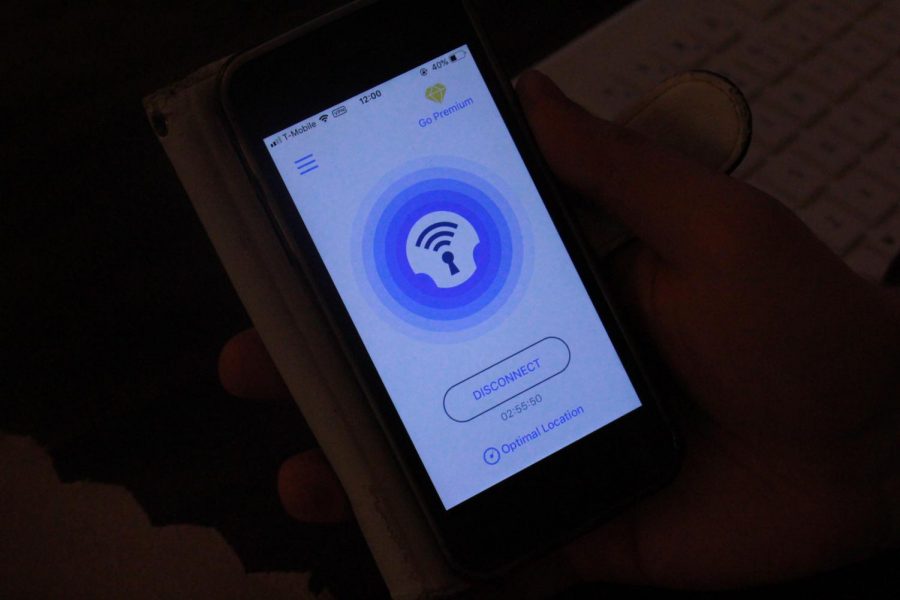 One of the first things students do when they enter the school is open up a VPN application on their phones and connect to the internet. But what exactly are they doing?
VPNs, or virtual private networks, are used to connect to internet connections while keeping the user's data secure from people who may be watching on the networks. 
They also are used to access region restricted websites, which means for many students they are crucial to communication. 
"The school Wifi doesn't let me do anything," sophomore Chloe Johnson said. "So I have to use a VPN to get on Snapchat." 
Multiple different apps such as Snapchat, Instagram, Twitter are blocked from the regular school Wifi. 
There are students who don't actually know what a VPN does. 
"I don't know what it does. All I know is it lets me on Snapchat," Johnson said. 
There are a variety of options, from free to subscription0based services like NordVPN, or ExpressVPN. 
"I use them sometimes, mostly to get past school Wifi or watch Netflix. That's what I use NordVPN for," junior Caleb Carter said. 
What users don't know is exactly how safe their data actually is with a VPN service. 
In March 2018, a NordVPN server in Finland that the company was renting for use was breached. 
While the breach didn't reveal any user data, pass codes or names, the breach was only revealed in October r by the company, based on the claims that they first were monitoring other servers to match security. 
Despite this breach, most students don't seem concerned, and when asked, said that their VPN use won't be affected. 
"I don't use it to keep my data encrypted. I honestly just use it as a proxy to get past the school Wifi," Carter said. 
Johnson added: "If I learned how secure my data was, I would be shocked. Until a few seconds ago, I thought it was secured. Now I don't really know."