Emotions reign during first week of school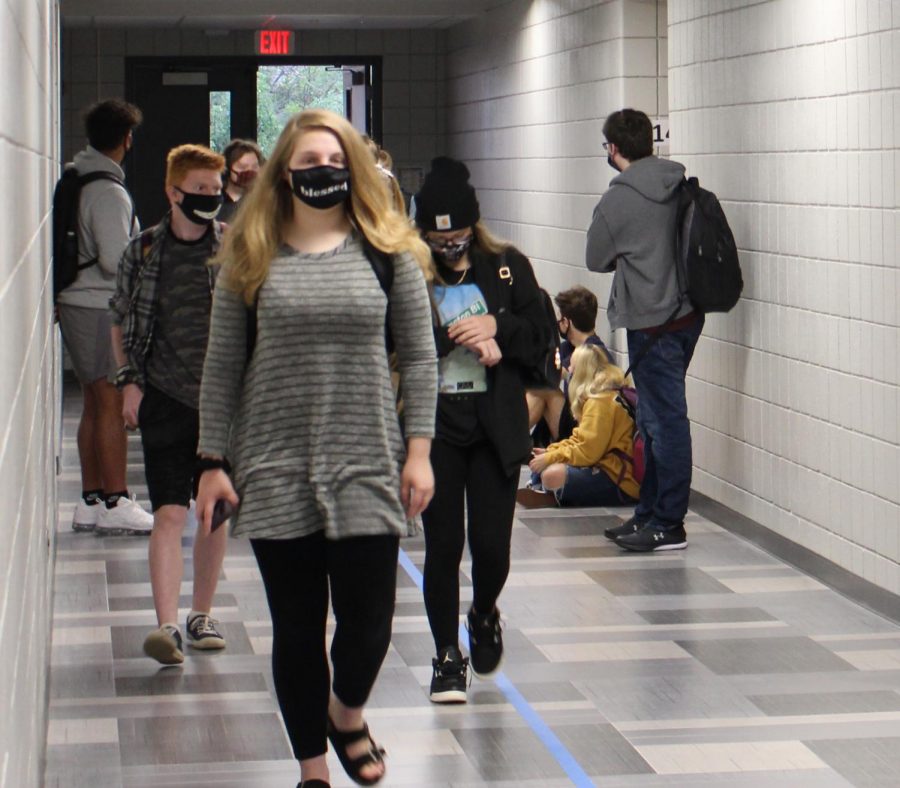 The following quotes were collected by the Panther's Tale newspaper staff.
"It was super easy. It's things that we've had to do for doctors' appointments, summer commitments, jobs. I was more nervous about driving there for the first time," junior Gavi Perryman said.
***
"Based on today, I feel like most of the year you're going to have to be very flexible. I feel like that will change a lot," sophomore Leilani Schnelle said.
***
"One of my classes was 100% online, the rest were synchronized," senior Jack Sallman said. "My first day was OK! It was definitely interesting — I had no sleep and dyed my hair at 1 a.m before. I'm overall excited for this semester!"
***
"The only class that made me really nervous was my College Algebra class, which has almost 30 kids in one classroom," senior Reese Braeger said. "Most of the teachers that I had recommended having hand sanitizer, but never made us take it."
***
"New friends, old friends. Teachers are pretty nice. It was just nice to be back." junior Devin Jarrell said. 
***
"The mask made the day a little bit harder but other than that it was just an average day," sophomore Hayden Winters said.
***
"It was really strange with a mask but I'm getting used to it," sophomore Isaac Hadley said.
***
"I think the first day went good. Since I was at home I didn't have to worry about safety precautions or anything and I could just chill. And yes, I did dress up," senior Alyssa George said.
***
"For my outfit, I got inspiration from street fashion because that's what I'm going for and I got some saggy cargo pants with a tight white shirt," senior Kyana Duong said.
***
"It was extremely hectic," custodian Harold Rice said. "I mean it went OK, but things weren't spread out too far in my opinion."
***
"It was really good," Senior Yana Slivka said. "Except for the parking after school — it was awful."