Panthers football rallies in win at Bishop Carroll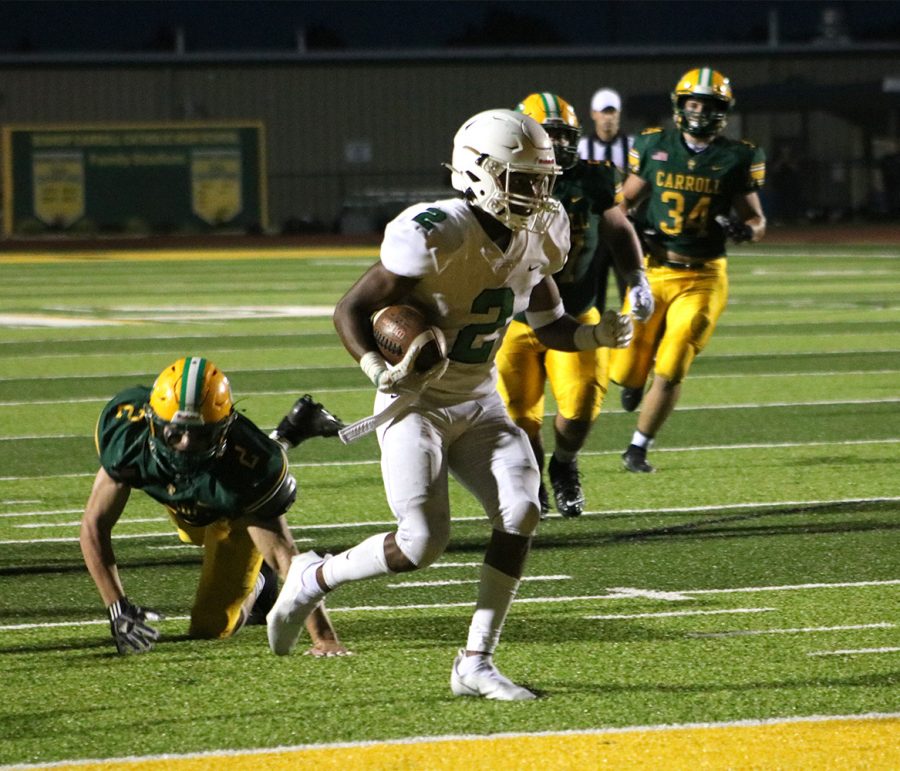 Blake Chadwick
September 18, 2020
The Panthers finally seemed to click in their game at Bishop Carroll on Friday night.
Derby improved to 2-1 with a 35-21 victory. Carroll is 2-1, as well.
After a defensive battle in the first quarter as the two teams worked to figure each other out, the second quarter started off with even more defense when the Golden Eagles intercepted Derby quarterback Lem Wash. 
Carroll scored on the interception, but the Panthers quickly bounced back after Wash found receiver Drake Thatcher for a touchdown. 
Even though the Panthers had three first-half turnovers, it looked like all the Panthers needed was one score to get the floodgates going. 
And that's what happened.
In the second half, the Panthers' offense took over. The Panthers went on a 28-0 run following that early second-quarter pick-6 from the Eagles. 
"This was a statement game and for us to let everyone know that even though we lost, we are still the Derby Panthers and are a team to be reckoned with," Wash said. 
Derby lost its opener 45-14 at Mill Valley.
Wash threw for three touchdowns against Carroll and rushed for another. After Newton held him to 30 passing yards in Week 2, Wash was 16-of-22 passing for 260 yards on Friday. He added 130 rushing yards, while sophomore running back Dylan Edwards had 153.