Agpoon to miss tennis postseason due to contact tracing
Senior Mia Agpoon is the Panthers' No. 1 singles player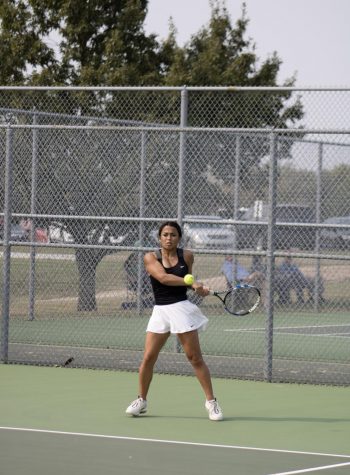 Senior Mia Agpoon, the Panthers' top singles player, won't get to play in her final postseason.
All because of of Covid-19 and contact tracing.
"I was very disappointed," she said. "I was just thinking about switching to online so this wouldn't happen. 
"But right before I was going to switch to online I got quarantined. I wanted to play at regionals with my teammates and hopefully go to state for the third time."
Tennis coach Dennis Burns was also quarantined on Oct. 1 shortly before competition.
Burns went into the doctor's office for allergies, but while he was there, they tested him as a precaution for Covid-19. He is waiting for the results. 
"I am frustrated that I cannot be with the team, but for their safety, I do understand the policy," Burns said.