Girls basketball coach Jodie Karsak announces resignation following season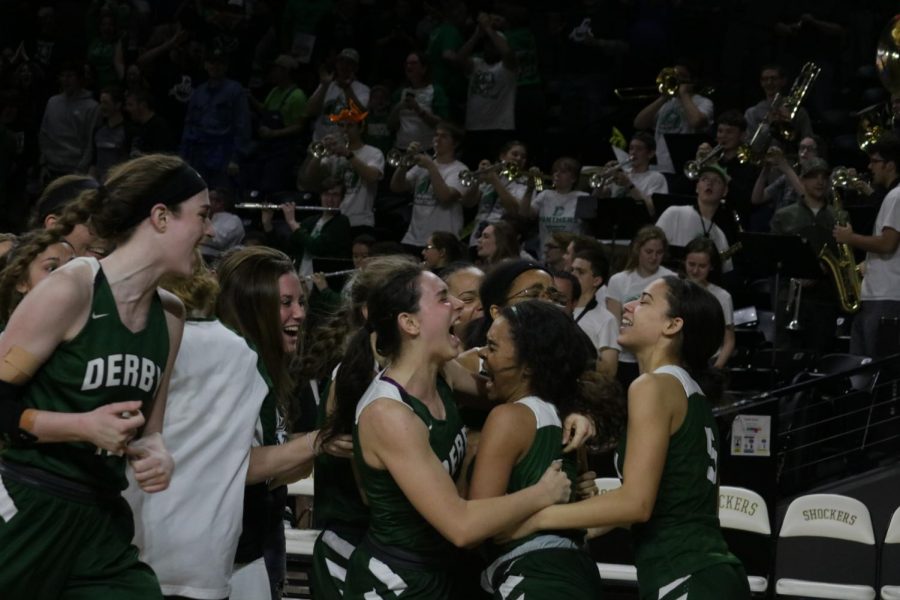 Blake Chadwick
October 21, 2020
Last season the girls basketball team was on the prowl for another Class 6A championship after advancing to the semifinals when Covid-19 hit and the rest of the tournament was canceled. 
On Tuesday there was more bad news for the Panthers when the Derby Informer announced that coach Jodie Karsak will step down after the season. 
Coming into her eighth season as head coach, Karsak has another team with all the pieces to be great and get back to the state championship game.
With the young talent that Derby has in its sophomore class alone with Arkansas commit Maryn Archer and Addy Brown, the Panthers would be a title contender through the 2022-23 season.
"I was shocked at first, definitely something you would never expect to happen," Brown said. 
Karsak is stepping down due to her husband getting a job in Kansas City, which "forced the family to explore all options," according to her interview with the Informer. 
Though this is Karsak's final year at Derby, don't expect a letdown. 
The Panthers return Missouri Western commit Jaidyn Schomp for her senior year, along with Brown and Archer.
With all that talent, the Panthers are poised for another deep playoff run.