Teacher Jimmy Adams dresses up as Obi-Wan Kenobi for May 4th (Photo by Laurisa Rooney)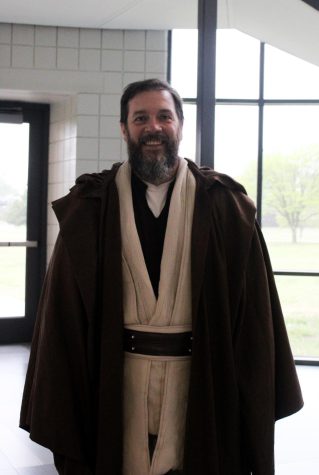 A long time ago, in a galaxy far, far away, history teacher Jimmy Adams found his love for Star Wars.
"My dad took me to see 'Return of the Jedi' in 1983, and it was one of the first things we did together," Adams said. "I loved it, and he loved it, and it was kind of a bonding thing for us. I've been hooked on it since.
"I like the stories and the history of it as well since I'm also a history teacher. My favorite characters are Obi-Wan-Kenobi and Ashoka Tano because I just liked what they stood for and their character arches and they are both just awesome Jedi."