Mocaby, Derby boys win in double overtime
The Panthers play at Newton tonight
Kaitlyn Sanders, Yearbook staff writer, photographer
February 9, 2018
Filed under Sports
Hang on for a minute...we're trying to find some more stories you might like.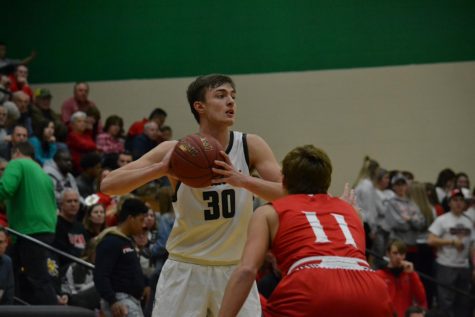 On Tuesday night in Salina, the boys basketball team played in their first overtime — and then double overtime — game of the season.
"I'm gonna be honest with you, we were all tired," senior Emilio Valentin said. "We were all tired, but we knew we had to just keep working hard, going through adversity. I knew the whole time we were going to win."
The entire game at Salina Central was close. Senior Bryant Mocaby sent the game into the first overtime and then hit the game-winning three-pointer at the buzzer.  
The Panthers (11-4) head to Newton today to face the Railers (6-9).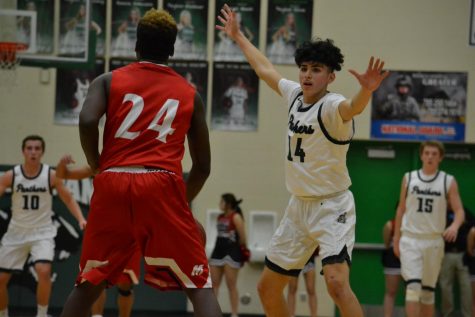 To avoid another nail-biting overtime against Newton, the plan is to score more early on.
"Just try to work harder and try to run up the score faster," Valentin said.
After losing in the first round in the McPherson tournament, the Panthers are on a six-game win streak. They had a five-game winning streak earlier in the season.
"I think we found a little groove, but every game we got to get better, and (know) that we are just never being satisfied and just keep going. Take it a game at a time," Valentin said.